Today is Zenpipe 7th anniversary, so we thought it is about time for us to introduce Zenbot, our mascot! We are very excited to introduce our newly borne Zenbot and we feel this is the best way of celebrating our birthday. "The journey of a thousand miles must begin with a single step" is perfect to describe the existence of our new mascot. We decided to name the mascot as 'Zenbot' from the word 'Zen' which is chosen obviously from 'Zenpipe' and 'bot' is because he is a robot, a cute and friendly robot who is always ready to serve you.
Zenbot symbolises what Zenpipe is all about. His costume complete with a helmet shows the protection that your servers are getting  from Zenpipe with the highest level of security and reliable services, 24 hours a day, 7 days a week. Zenpipe logo on Zenbot's chest expresses the fact that our customers will always be close to our heart, almost like family because that is what family do, to protect and love our close ones.  Zenbot's sitting position shows the tagline of Zenpipe which is 'Peace of mind'. By becoming our customers, you will have a sense of comfort as our support team is always ready to lend a hand by offering guidance and solution for whatever problems that you may have.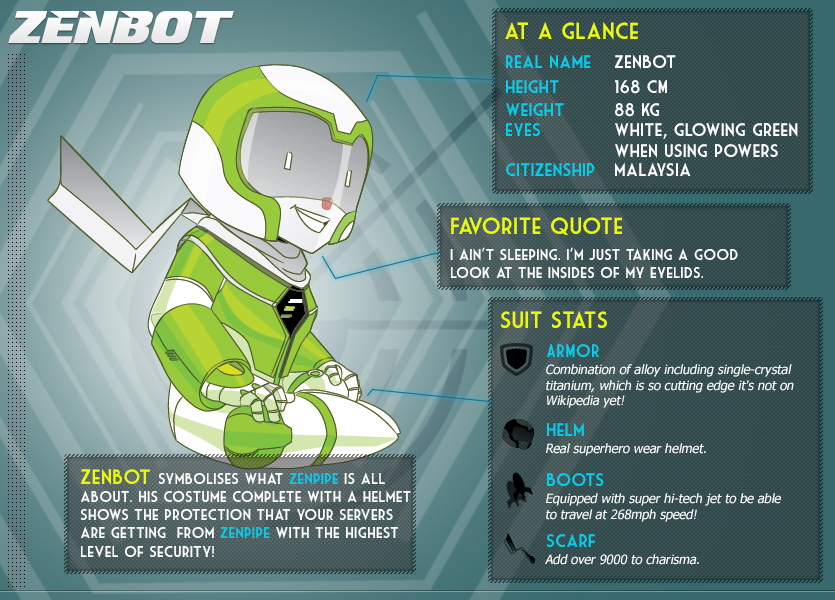 "The journey of a thousand miles must begin with a single step"
How we design Zenbot from sketch to finish.

First sketches
The first sketch made by our sketcher.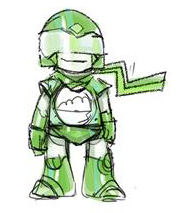 Sketches variation
We want our mascot not too serious and not too robotic. So we picked the one with helmet and scarf. These are some variation of him.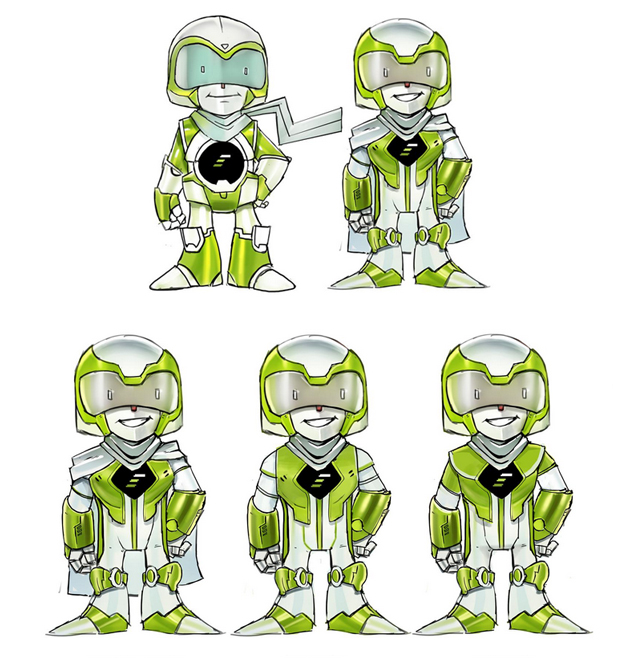 Final lines
Now is times to choose for the pose. No.4 is our favaourite.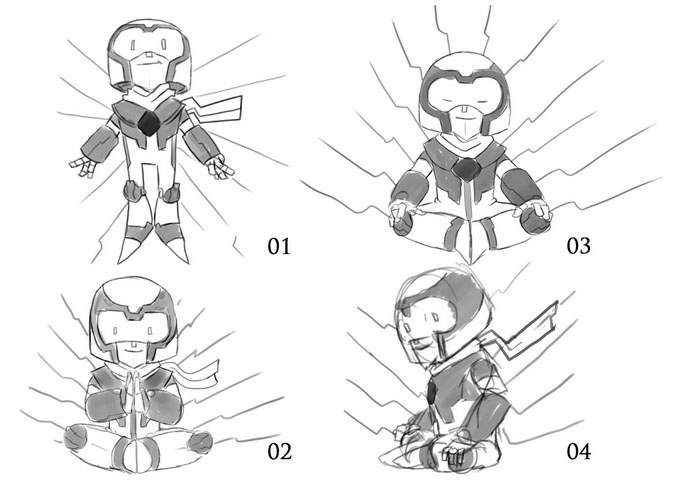 Color
And the final version is here complete with colors!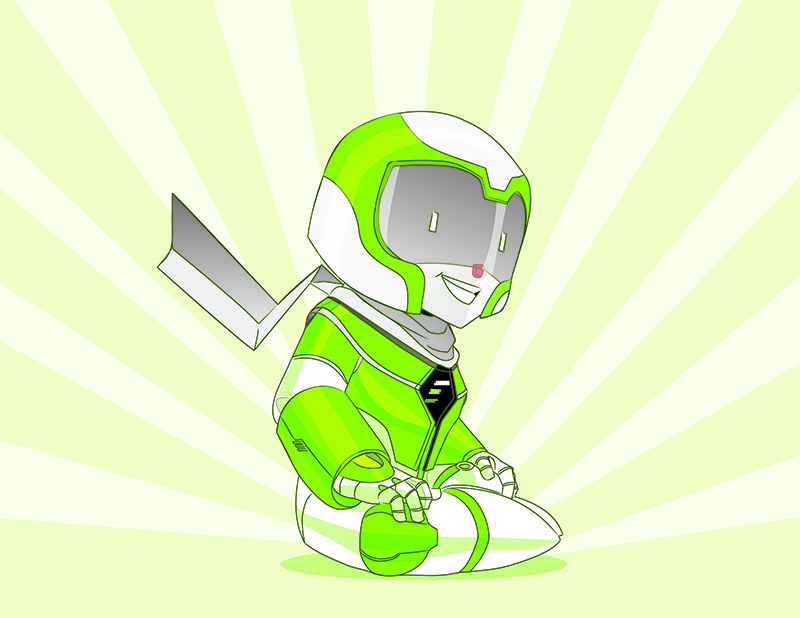 You may also see him around Zenpipe website, as long as our Twitter page, Zenpipe Facebook page and last but not least, Google+ , so keep an eye out for him!