Ping

Ping your service from multiple locations.

Ports and Protocols Monitoring

Monitor all standard ports like HTTP, HTTPS, FTP, SMTP, POP3, SSH, telnet, and DNS.

Websites and Response Monitoring

Check your website or IP Address for it's availability and response time to ensure the service is on the top notch.
Example Solutions

Zen Monitoring can be used for:

Website availability monitoring
Blog monitoring
Portal monitoring
Web application monitoring
Web Server Uptime monitoring (HTTP, HTTPS, TCP, Apache, IIS)
Mail Server Monitoring (POP3, IMAP, SMTP)
Name Server Monitoring (DNS)
Download Server – FTP
TCP and UDP monitoring
Monitoring... uninterrupted

Currently we have 5 monitoring locations from Malaysia, Japan, US, Singapore and Australia. You can get result from multiple locations and get the best result. Even when one of the monitoring server is down for maintenance, we will keep your monitoring running without downtime.

Centralized monitoring

Zen Monitoring doesn't have any boundaries to monitor all your service as long as it's connected to the internet.
Overview.
Zen Monitoring provides a consistent, ascendable, and elastic monitoring solution that can be adopted within minutes. You no longer need to set up, manage or scale your own monitoring systems and infrastructure. With Zen Monitoring, you can easily monitor as much or as little metric data as you need. It lets you programmatically retrieve your monitoring data, view graphs, and set alarms to help you troubleshoot, spot trends, and take automated action based on the state of your cloud environment.

Consistent
When your servers are down, your company and its integrity is at risk. Your online presence, regardless of what industry you are in, is extremely important these days because that is how your customers find you. Think of it as your storefront and server monitoring will keep you posted on the status of your storefront. If it is down, you will be notified instantly and immediate remedies can be made.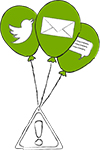 Stay Alert
By having a monitoring system, you can save your time on handling an unproductive yet necessary monitoring duty.  Options on receiving the notifications from email to twitter can help you to manage multiple contacts and your turnaround time in rectifying the problem may also further improve as the notifications are made on real time allowing you to act quickly in resolving the issues.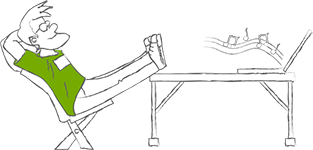 No Maintenance
With multiple server locations (international servers) and backed by fastest network, using Zen Monitoring is as easy as 1 2 3. All you need to do is to add your preferred check and leave it all to us. We provide you the platform and you don't have to worry how we do it!