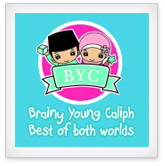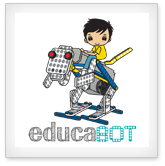 This month, Zenpipe has come with the new section in our website. We would like to appreciate our customer by having a 'Customer Success Story' section. The first among our customer that we have chosen to interview is BYC. Here comes the story about BYC! Enjoy reading.
BYC means Brainy Young Caliph which it nature of business is Children Enrichment Activities and Islamic books with some educational resources/products, and Natural Parenting resources such as breastfeeding and parenting stuff.
Brainy Young Caliph is a company set up due to passion of parents to share their knowledge and experience in breastfeeding and parenting. With the believe that every child is a gift from Allah. Parents have been entrusted to nurture and teach children to become Khalifah of Allah.
"As a mother, I began taking special interest in developing my children's growth. I want them to be well-rounded in academic, phisically, socially and I feel there are plenty of topics I'd love to revisit and learn more about and I won't be relying on schools to deliver this information to my kids. Thus, I started the company to provide my kids with the experience to enrich their life and hoping that it would help other parents and kids as well." said Puan Noor Azurah Anuar, the founder of BYC.
Started a year ago which on 18th October 2010, BYC mainly business is Children Education that currently operated in Bukit Katil, Melaka . The main target of their customer is for parents who wanted their children to be all-rounder, good in academics as well as great in character and personality. After one year, BYC present customers now is a young parents and kindergarten owners and operators.
Aware with their competitors which are other bookshops and activities centers, what makes BYC different from others is:
BYC offer various activities to introduce and expose the children to different activities so that they would be able to identify their interest.
They accept dinar and dirham in their transactions.
Their products can also be bought online other than getting them in the shop.
BYC emphasis on the Khalifah values, nurturing and fostering them with love for Allah SWT.
According to Puan Azurah, Brainy Young Caliph has a mission and vision to still be available in the market, providing more activities catering the needs of the children and also be the parenting resource centre for the parents in parenting. They also hope to help other entrepreneur to start their own business using BYC branding and concept.In the next five years, BYC plans to open a few anther branches in Melaka and KL, and maybe one in the North.
For more information about BYC, you may visit their website at www.byc.com.my which is hosting by Zenpipe from the start of their business, one year ago. They are using our Shared Hosting package that is affordable compare to others.
"Zenpipe doesn't have to be cheap, but with affordable price and GREAT support service, we would not hesitate to stay with you for a long time. We would definitely recommend Zenpipe to another person!" -Puan Azurah Anuar, BYC Founder.